So the one question that has business owners baffled is – What does a linen service actually cost?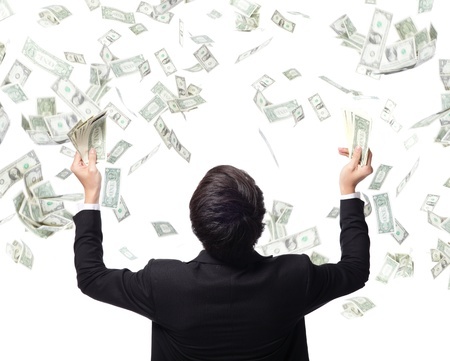 Everyday there are hundreds of company owners and managers scouring the internet looking for prices on service- only coming to the conclusion – they are not listed. Why is the price of a linen and uniform service so secretive?
The answer you've all been waiting for –  There is no set cost.  Linen service prices can fluctuate depending on many things, but why?
* Competition – If there are many different linen companies in your area it's easier to negotiate a deal than if there's only 1 or 2 to choose from. If linen service companies are competing for your service then you will receive the best price possible.
* Distance – If the linen service company has to travel a long distance they may tack on an additional delivery charge depending on the cost of fuel and the distance from your business to their facility.  The further away you are the more this charge can influence your weekly service bill.
* Size of Account – You will pay far less per piece if you are buying in bulk. For example linen service will be far less expensive for a large restaurant with a bulk order compared to a small mom-and-pop shop using a few towels per week.
* Special Orders – If you want a customized or branded product then that may also add to the price tag. You will have the option to pick the plan that best suits your specific needs when it comes to branding and your budget.
* Type of Cleaning Required – Some businesses require more extensive cleaning of their linens then others. This also plays a part in the actual cost of your linen service. For example, a hospitals laundry needs to be cleaned in a much different way then a shop rag from a mechanic.
* Additional Costs – The cost of doing laundry in house should also be taken into account. The cost of doing laundry in house may be far more then you anticipate. These costs include theinitial startup cost of machinery and linen inventory, the cost of space needed to house the laundry equipment and inventory, the cost of employees needed to run the laundry, and the potential cost of equipment failure. Also, take into account the increased workload on you to now manage the laundry department.
Either way doing business with a linen service facility is the way to go to ensure your linens and uniforms are laundered properly. They are more cost effective, ensure your laundry is done properly, and most importantly reduce your already hectic workload. A linen service company already has linens and offers them in the form of a rental. When the items are no longer functional the linen service company replaces the items on their dime – not yours. In the end by utilizing our free service you can be connected with up to 3 no obligation quotes from quality linen service companies!
http://www.linenfinder.com/wp-content/uploads/2014/08/logo.png
0
0
Linen & Uniform News
http://www.linenfinder.com/wp-content/uploads/2014/08/logo.png
Linen & Uniform News
2019-01-08 12:17:08
2020-01-29 18:18:31
What Does Linen Service Really Cost?