Selling your Linen Service Company can be like a job interview.  As a potential candidate for the position it is your duty to go in and sell yourself to the employer as to why you are the best choice for their business.  This holds true for Linen Service companies too!  You, as a salesman, must go into a company and sell yourself to the business owner.  You have to explain why your company is the right choice for their business.  Be prepared to answer the following most important deal breaking question:
Why should I choose your Linen Service Company?
Take a look at this guy while he struggles answering the question (Why our company?) in his interview.
A Linen Service Company's worth to a business owner can't be measured in the amount of times their website is clicked on, or how many likes the company has on Facebook.  If you're in a meeting with a potential customer, they are not going to care if you're company ranks first in a Google search, or how many times your blog was shared.  All they are concerned with is what products and services you offer and how much will it cost, and why your company.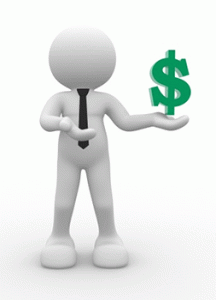 Adding value to the products and services your Linen Service company offers is crucial to business owners who are looking to start a new service for their company.  Your customers will appreciate great service even if they have to pay a slightly higher premium over the competition as long as they are happy with the items and customer service they are receiving.  Company's that go with low ball offers often have to put up with items not being delivered timely, or worse, not being serviced at all!  If you're in the restaurant business and your napkins are not delivered to handle your Friday night rush, what do you do?  This is not a good position to be in especially when your customers are uncomfortable.  Many times it has been said.  No Customers = No Business = No $$.
There are many reasons for losing a sale,  but not being prepared to answer this VERY important question should not be one of those reasons.  How can you continue to add value to your services without knowing what your company and its services are worth?  You do not want to negotiate with a potential customer if you are not prepared to explain the value of your service over its competitors. You have to help the buyer see the long term benefit of doing business with your company as well as the value they are getting with your company vs. the service they would receive using a different vendor.  Does your company go the extra mile to  keep customers satisfied?  Can you accommodate last minute service emergencies?  Make sure you go over some of these important questions with the business owner.
Show your potential customer why your company's service and its products are worth every penny.  Going over your company's policy regarding  on time deliveries, reliability, quality items and excellent customer service is a great point to make during your sales pitch. Business owners want to make sure they are getting what they are paying for.  If you can show that your company is giving them the most value for their money this will give you a 1 up ahead of your competition. Keep the negotiations in your corner by offering un-ending value and stellar customer service and you will have customers for life.
http://www.linenfinder.com/wp-content/uploads/2014/08/logo.png
0
0
Linen & Uniform News
http://www.linenfinder.com/wp-content/uploads/2014/08/logo.png
Linen & Uniform News
2015-06-08 12:16:39
2020-01-28 17:52:46
Why Should I Do Business With Your Linen Service Company?