Who We Serve: Businesses Looking to Find Linen Service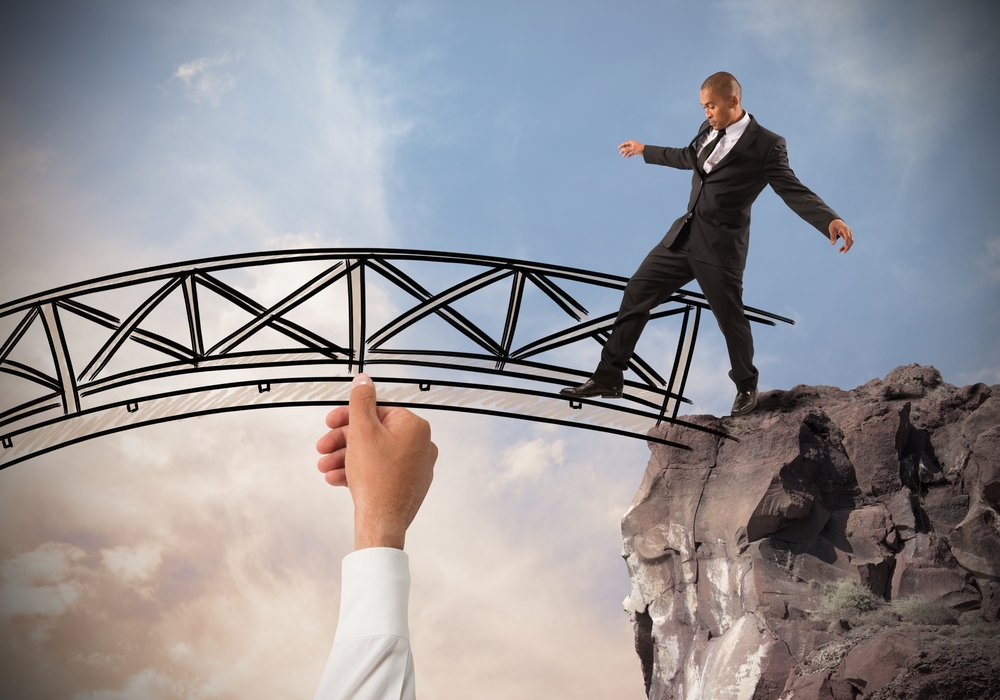 Before Linen Finder, business owners would rely on patience, grit, and search engines to look for linen service. Sometimes they'd hit the mark, and years-long partnerships with a professional linen provider would blossom from chance. More often, though, they'd be stuck with a lackluster provider that lost more and more luster as time went on.
To find linen service for an acceptable price and quality proved to be a mountain of difficulty.  Incorrect inventory, unreliable products, and unhelpful customer service was a norm for these business owners taken in by falsified reviews and misleading promises. 
As a result, a canyon of doubt separated those business owners from the qualified professionals in their area. Recognizing that divide and looking to bridge it, Linen Finder was created.
Trying to Find Linen Service? You're in The Right Place
There's no room for gambling when the success of your business hangs in the balance. A poor linen provider can cause complications, missed business, and headaches. That's why knowing how to look for linen service is as important as
What Linen Finder Does for You
Linen Finder exists to connect. We work for business owners looking for reliable service and the linen, uniform, and business suppliers they need. 
What We Do for Business Owners
Finding the best supplier for your business is no simple or inconsequential  task. Who you choose will be your contracted partner for possibly several years. If finding them on your own, there's an endless amount of research and reference checking that should go into the decision. If that work isn't done, the risk affects not only direct costs of services, but your business's presentation and functionality. In other words, your provider directly affects your success. 
It's a huge decision that Linen Finder was built to assist with. When using Linen Finder's services through our portal, you're taking advantage of deep industry knowledge and precise placement mechanisms. There's no costs to use the service, and no obligation to commit. 
Here's just some of the vetting that we perform on providers looking to qualify for representation in our portal. We check for: 
Existing clientele references

Business licence verification

Insurance coverage verification

State business filings verification

Better Business Bureau affiliation 

Financial security (bankruptcy check) 

Previous or pending legal difficulties

3 years of verified, quality business 
Unless you're willing and have the time to check these points for every provider you're considering, give Linen Finder a shot. We might just connect you with a life-long provider. 
What We Do for Linen Providers 
Though the qualifications for joining our network are considerable, they are necessary to ensure satisfied business on both sides. After all, Linen Finder has to consider its own reputation as a reliable, helpful portal to match businesses with trustworthy facilities. If your linen service company qualifies, the benefits to your business are huge. 
With Linen Finder, you're not just waiting for business to walk in the door. The potential customers we connect you with will be looking for the products you provide in the area you service. No more turning down business because they want products you don't supply or they are too far away. No more back-and-forth between customers unsure of what they're looking for or what you do. Linen Finder lays it all out so you don't have to. 
Though we can't make the sale for you, we do set you up perfectly and pass you the opportunity. From there, your sales team takes the shot. 
Linen Finder Finds Your Provider and Your Clients
Business owners and linen, uniform, and business suppliers are looking for the same thing: long-term partners. Linen Finder works to make finding that connection simple and reliable. 
We serve business owners looking for quality products and reliable service and the laundry facilities that supply them. If you're either, Linen Finder is here to help you find linen service you need or connect you with clients. 
For more information, give us a call at (888) 770-2489, visit our website, or shoot us an email. 
http://www.linenfinder.com/wp-content/uploads/2014/08/logo.png
0
0
Linen & Uniform News
http://www.linenfinder.com/wp-content/uploads/2014/08/logo.png
Linen & Uniform News
2020-07-06 10:08:56
2020-07-06 10:18:39
Who We Serve: Businesses Looking to Find Linen Service