As I was reviewing our website data, I came across a laugh out loud funny search query a user Googled last month, "Why do linen companies suck?". Someone was actually so fed up with multiple linen companies in their market, it drove them to research why all of these linen services they have used could have been so terrible.
Before I attempt to answer this question many businesses think about the linen industry, I will say this common feeling is what founded Linen Finder (If you haven't figured it out already; Linen Finder's goal is to put businesses and consumers in touch with the few linen companies in North America who DON'T SUCK!).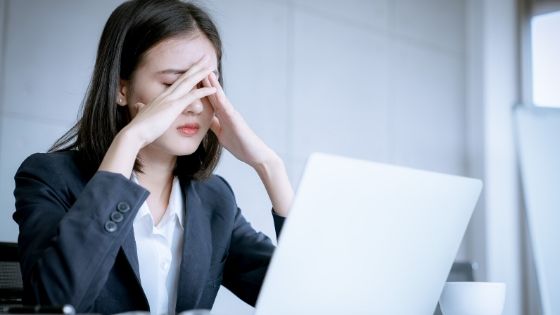 There are several reasons most linen and uniform companies do a poor job with service and quality. Here they are in no particular order:
1. Loss of product and inventory control.
Unlike most B2B suppliers, linen companies don't sell you products. They are leasing you the restaurant linen, medical linen and uniforms. Therefore the company relies on you to turn in the dirty laundry. Try going to the dry cleaners, dropping off 5 shirts, and returning next week to tell them you need to pick up the 10 shirts you received 2 week ago. HUH?? Exactly. They won't have it for you.
As crazy as it sounds, this is one of the biggest reasons for short deliveries. Due to prohibitive labor costs, it is impossible to count each piece of soil to verify the returns. There are sophisticated soil counting systems, but they start around $400,000. Unless you are a huge company, it is difficult to justify the ROI.
If the linen or uniforms are thrown out, misused, stolen, or worn home by the staff it is impossible to send the product back clean on the next scheduled delivery. This might not seem like a big number, but if a restaurant linen company has 800 customers and they each lose or damage 4 napkins per week, that is 166,400 per year. The napkins cost between $.60 to $1.70. This example is only for 1 item. Most linen companies offer between 50 – 150 items.
2. Pricing.
In many markets, the prices today are the same as 5 – 10 years ago. This is in spite of every other cost increasing. Bottom feeders in each region give the business away, making it nearly impossible to turn a profit. Everyone thinks they can charge less in order to sell new accounts (and still make money). This is a big reason why the quality companies can't afford to give the pricing away. If they don't get a certain price, they aren't able to buy quality goods, launder them properly and manage with talented employees.
3. Labor.
One of the only other industries that can rival linen and uniform supply's outrageous labor costs are professional athletes. It is not uncommon for both businesses to pay $.50 of every dollar they take in to their employees and their benefits. Many larger companies are also union shops as well, which further increases fringe labor expenses. Unlike many other service businesses, linen companies have huge additional controllable expenses including energy, water, chemicals and delivery costs. Don't forget about the linen purchases as well.
Add it all up and there is little left over (and this is assuming the linen bill gets paid). Businesses pay their rent, employees, utilities, liquor for restaurants, medical supplies, and if there is money left – they send it to the linen supplier. There is no margin for error or inefficiencies for linen companies.
It is for these reasons and more; That most linen companies suck.
Need quotes from companies who do it right and definitely don't suck? Linen Finder can help. Visit your industry page, tell us your needs, and we'll get you up to 3 quotes.
Restaurant Linen – Medical Linen and Hospital Linen – Uniform Rentals – Hotel Linen
Like the story? Hate it? Have something to add? Let us know your thoughts!
http://www.linenfinder.com/wp-content/uploads/2014/08/logo.png
0
0
Linen & Uniform News
http://www.linenfinder.com/wp-content/uploads/2014/08/logo.png
Linen & Uniform News
2014-08-25 12:16:08
2020-01-28 18:03:11
"Why do Linen Companies Suck?"