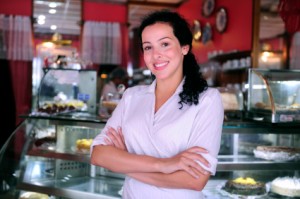 Every restaurant owner's dream is to satisfy the customers and bring them back to their restaurant. One of the most vital parts of running a hospitality business besides customer satisfaction is the ambiance and look of the restaurant. Running an sit down eatery is an extremely competitive, low margin business. Therefore, it is crucial to decorate the eatery well to draw more customers.
The environment in which you serve your customers is nearly as important as you serve on your menu. Comfort, style and cleanliness ensure your customers return to your restaurant. People dine at restaurants for various reasons; one of them is to enjoy a pleasant atmosphere with friends or family. Restaurants with a good decor and ambiance are the most successful!
However, in today's strained economic times, it is difficult to redecorate your restaurant. Furniture, fixtures and decorations all cost big money. However, there are few cost effective ways to beautify your restaurant, if you use a little bit of creativity, without a burden on your wallet. Each restaurant has its own personality after it is designed.
One of the ways to improve the look of your restaurant in an inexpensive way is by using restaurant linen. Restaurant linen helps to transform the dull environment of your restaurant to a warm, inviting, and stylish space. The form and look of the tables play a large factor of the customer's dining experience. The most important decoration to consider is table cloths because the tables are items that the customer's see as well as touch.
A decorative use of high quality (colorfully tasteful) linens can truly convey a good, subtle messages to the consumers. Therefore, restaurant owners must pay meticulous attention while selecting restaurant linen types and colors for their tables.
An essential factor to be considered while choosing the table linen for your restaurant is quality. The high quality cotton or spun polyester material are both good choices. Spun poly napkins are generally sold to linen supply companies in either 6.4 oz. or 7.2 oz (per square yard of fabric). You want to make sure your supplier is using a high quality 7.2 oz product.
Although paper napkins are less inexpensive, they don't absorb liquids comparatively well and also do not enhance the value of your restaurant. Each and every restaurant owner wishes to have lasting, strong restaurant linen that will be able to appear crisp.
Man made fiber linens have a much longer life span than natural products such as cotton. In order to find good and reasonable restaurant linen you can research the Internet to guess which companies can deliver quality restaurant table linens, reliable service and at an attractive price… Or you can use Linen Finder! The online source who has researched the best linen services in North America. Tell them your needs in a brief form and they will get you up to 3, free no-risk bids from these premier companies in each market.
Think about a good theme for you restaurant and the effect that you would like to create. Creative ideas and the flair for reinvention can give your restaurant a one of a kind look!
http://www.linenfinder.com/wp-content/uploads/2014/08/logo.png
0
0
Linen & Uniform News
http://www.linenfinder.com/wp-content/uploads/2014/08/logo.png
Linen & Uniform News
2019-06-08 12:16:08
2020-01-29 18:14:34
Restaurant Linen: A Simple and Easy Way To Attract Customers