Linen Finder's Top 5 Frequently Asked Questions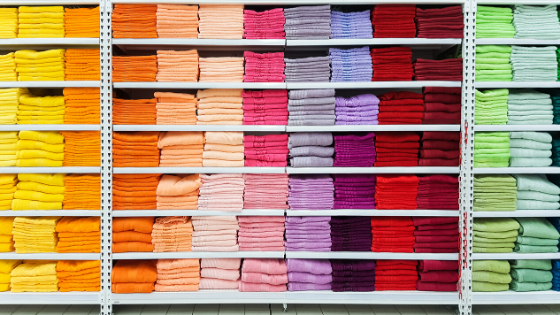 We receive many service questions here at Linen Finder.  However, there are some that come up more often than others. These are the 5 most common questions we receive on a daily basis, and our answers to them. Take a look over this list, maybe your question is one of them!
1. What is the difference between a linen rental service and a laundry service?  A linen rental service is a service in which the company provides you with linen, then take it back when it's soiled.  With a laundry service, you are using your own products, and the service only launders them.  They both have their own benefits, if you prefer using your own products or have certain preferences that linen services do not provide, then the laundry service is for you.  On the other hand, if you do not want to spend time and energy on purchasing your own products, then the linen service will be for your benefit.
2. Good afternoon, I'm in Canada.  Do you service there?  Yes! We provide service to all of the US and Canada.  Call us or visit our site in order to get a quote on the service you are craving.
3. I am currently working with a provider and need a new service.  Can you help me?  Yes!  Just let us know which provider you are currently using and we will make sure to locate a different one that suits your needs better.
4. I need to speak to someone right now, can you give me a direct #?  Since we provide service to all of the 50 states as well as Canada, our database is massive!  We go through specific channels to ensure you are put in touch with your local rep without having to jump through any additional hoops or being left on hold.
5. What industries does your company service?  We assist all types of businesses, from medical, restaurants, spas, salons, to automotive and industrial in locating a quality linen and uniform company in their area.  If you are in need of uniforms for your company, we are here for you.  If you need towels, then we're the ones to call.  Sheets, napkins, tablecloths, we've got you covered!
Did we answer your question?  If not or if you would like to get an absolutely free quote on a quality linen or uniform service, please call us at 888-770-2489 or visit our website.  Our live customer service reps are waiting to hear from you!
http://www.linenfinder.com/wp-content/uploads/2014/08/logo.png
0
0
Linen & Uniform News
http://www.linenfinder.com/wp-content/uploads/2014/08/logo.png
Linen & Uniform News
2018-09-08 12:17:08
2020-01-29 18:10:05
Linen Finder's Top 5 Frequently Asked Questions