A tragic story of a holiday restaurant linen shortage..
Don't let your restaurant have a shortage of tablecloths and napkins this Holiday Season. Check out our rendition of Twas The Night Before Christmas!
Twas A Week Before Christmas – And No Linen In House!
Twas a week before Christmas and all through the laundry, Many creatures were found, making plant staff quite angry. The linen napkins were pressed with some basic care, Oh tis' the season, customer's orders are flying around everywhere.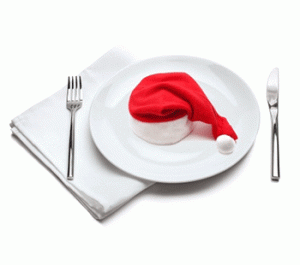 The restaurants were bustling with large parties driving managers mad To then learn, there are no more red and green napkins to be had! How can this be, says one manager to another, The sales rep had promised us 30 different napkin colors.   So we are stuck with plain white – this will certainly cause some chatter, I better call my linen service manager to fix this matter. They said he's out on delivery but promised to page him in a flash, Still two hours later, "they call this service – My Ass".   The restaurant was getting busy, despite all the snow, More and more patrons gathered and little did they know, That the linen company was about to cost the restaurant serious dough. Time was running short as the last napkin bundle appeared, Why this certainly is not the way to produce holiday cheer.   The time has almost run out and we need product quick, Does anyone, please anyone have a last minute trick? I heard about Linen Finder said one server named Rick, My goodness it appears they might just be this year's Saint Nick.   With a call and some hope Linen Finder came through in time, Lovely tablecloths and napkins are a must with Holiday wine. With the linen now in house the staff came together, They hustled and bustled producing the restaurant's best holiday ever!
If Your Linen Company's Service Has Been Naughty – Call Us, We're Nice!  888.770.2489 Or view our Restaurant Linen Services and ensure you don't run into a holiday restaurant linen shortage.
http://www.linenfinder.com/wp-content/uploads/2014/08/logo.png
0
0
Jeff Wile
http://www.linenfinder.com/wp-content/uploads/2014/08/logo.png
Jeff Wile
2013-12-17 12:03:52
2018-12-14 13:20:49
Holiday Restaurant Linen Shortage