How To Find The Best Linen and Uniform Service Provider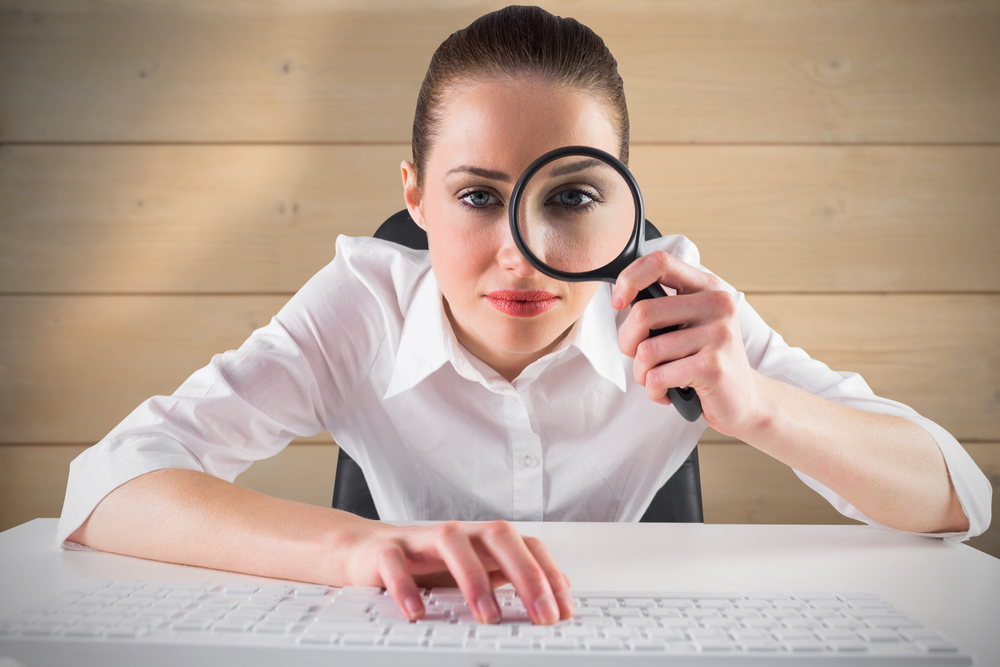 What's the best way to find the best linen and uniform service rental partner near you? There are a couple ways business owners and managers find the best service provider near them. At Linen Finder, we know them all, and what works the best. 
To Find the Best Linen and Uniform Service, Scour the Internet!
It's quick. It's accessible. And it takes no more than typing "linen and uniform rental services near me" to find answers. You don't even have to type the whole thing – autofill does the rest for you. Searching the internet is one of your first options in your search for a new vendor. After all, who and what is not on the internet anymore?
A word of warning, however: the internet is a free-for-all. Casting the searching is where it stops being effortless. Finding a provider from the overwhelming amount of search results is an entirely different story – and task – altogether. If you have time on your hands, you can search to the tenth result page for dozens of searches. And then you can dig into each listing, looking at each result's services, location, reviews, etc. After a couple of hours comparing results, you might have a handful of options with the location, services, and positive history you want. Additonally, online reviews aren't always representative of a business's abilities.
Nobody who runs a business has that kind of time. With little time to spare searching and verifying, it is easy to just settle for the first provider that comes along. The consequences of a service decision made like that can be costly.
Ask Industry Peers For Recommendations
Asking around for referrals is one of the more sensible and secure ways of finding a linen and uniform service provider for businesses. 
A referral from a trusted industry professional is a first-hand account of what it is like to work with said company. This gives you a solid and reliable expectation of service. You'll know for sure if they deliver on-time, maintain consistent reliability, and price fairly. 
A good place to get referrals is through other local business owners. You can also go straight to the chamber of commerce in your locale.
Unfortunately, as much as we value a first-hand account, it is not comprehensive or objective enough. There are always biases on account of long-term business relations, personal relations, or a bad experience in the case of a non-referral. There are also limits to what one business owner might know about the more technical aspects of the service.
A good example is their BBB ratings, which is a more objective perspective of their integrity and overall ease of doing business. Another, and dare we say more important, example would be how far their compliance ratings go. We simply cannot expect every business owner to have the time or the willingness to make a detailed background check on their vendors, at least not the kind that would rival an FBI file. Besides, not everyone's requirements for their linen and uniform service providers are the same.
To Find the Uniform and Linen Right Service for You, Use Linen Finder's Services
Linen Finder combines the best of both worlds, and a little bit more. It offers all the help you need with finding the best linen and uniform service provider for businesses. How exactly does this tool work?
Linen Finder is designed to connect businesses like yours with linen and uniform service providers. You start by sending us your contact details and the specifics of the service(s) that you are looking for. Linen Finder gets your request and we look into our database of service providers within your area and send you up to three of those as referrals.
How credible are these referrals, you ask? This is the best part about Linen Finder. Linen Finder has done all the long, tiresome tasks to verify the credibility of a linen service provider. Every company that makes it to our referral network has been thoroughly checked and re-checked – length of experience (at least three years in business), business licenses, insurance coverage, previous issues with bankruptcy or lawsuits – aka, everything else that matters. It's as objective and matter of fact as can be.
And did we mention you only need to call Linen Finder or use the tool on the Linen Finder website to let us know what you need? We'll get back to you within one business day!
Linen Finder Services Are FREE!
You don't need to sign up with us or pay us anything. Just provide a few pieces of information here, and within 48 hours, you'll get an email or phone call from your personalized provider. 
Linen Finder is just the kind of helping hand you need to bring you the linen and uniform service provider your business deserves. Get started today! You may call us at (888) 770-2489 or drop us a line here!  
http://www.linenfinder.com/wp-content/uploads/2014/08/logo.png
0
0
Linen & Uniform News
http://www.linenfinder.com/wp-content/uploads/2014/08/logo.png
Linen & Uniform News
2020-11-18 10:48:19
2020-11-18 11:25:18
How To Find The Best Linen and Uniform Service Provider