How Hotel Managers Can Save Time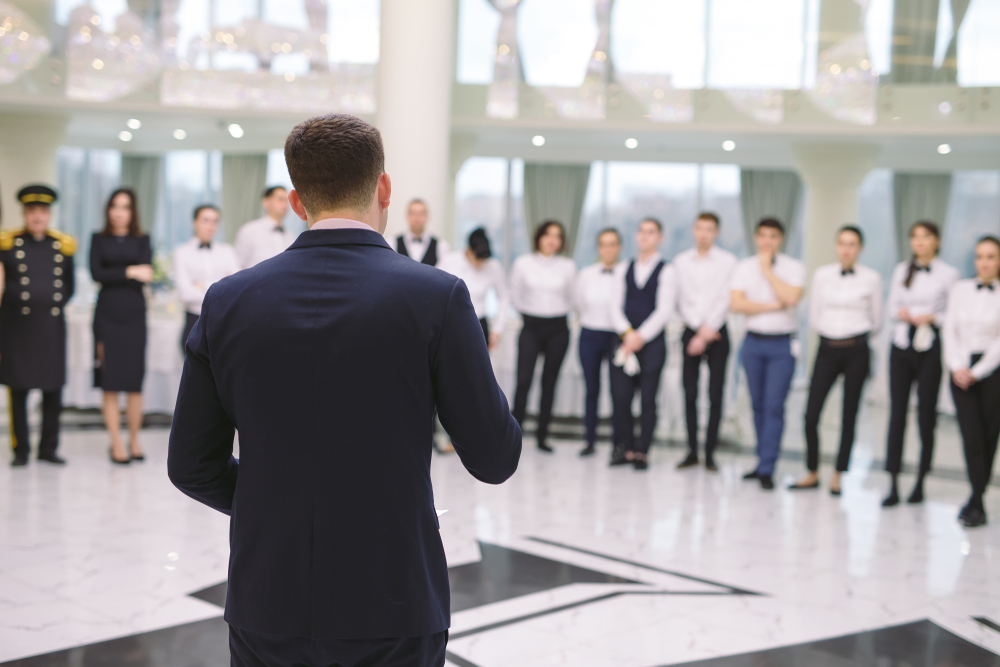 Hotel management is one of the most demanding jobs, not just in the hospitality industry. The workdays are long, the hours are tight, and the demands are endless. However, while you can't make the days longer, or be in two places at once, there are ways to make the most out of your workday.
You can make simple changes to your routine and management to save time. Read on – we have some tips on how hotel managers can save time!
Time-Saving Tips for Hotel Managers
Here are some essential tips for how hotel managers can save time that you can adopt! The best part: none of these tips involve cutting corners or jeopardizing the quality of your work. 
Technology is Your Friend
Compartmentalizing is a key component in better time management. Fortunately, there are existing technologies that can help you compartmentalize tasks and responsibilities more efficiently. You can easily find the right program, whether you're looking to cut back on procrastination or ensure smooth and efficient operations.
Put a Premium on Doing Things Right Once
Mistakes cost time. Correcting these mistakes, either by starting over or solving the issues that come from them, costs even more time. Worse, these mistakes can lead to a chain of bad effects that can further slow down your process. Invest in reducing these mistakes through quality training.
Plan, Coordinate, Delegate
Micromanagement has more disadvantages than it has advantages. For one, it slows your work down. Instead of focusing on your job, you'd end up wasting time focusing on how someone else does theirs. It can affect not only your efficiency but also the overall dynamics between you and your employees. It leaves your employees feeling like you don't trust them enough to do what they've been hired to do.
Create a Doable Schedule and Stick to it
Scheduling is not a matter of squeezing as many things as possible. Neither is it planning everything to the minute. Overworking your employees by overscheduling is not going to bring the kind of results that work long term. A good schedule is one that promotes efficiency and optimizes productivity.
Eliminate Support Tasks with Outsourcing
Outsourcing is one of the best, most efficient time-saving tools for any business – but even more so for hotels. Eliminating certain tasks can help reduce the amount of responsibility for your workforce. And your linens are a good place to start.  
What to Look for When Outsourcing Your Hotel Linen Service Needs
Outsourcing your hotel linens means a couple of things:
Guarantees the quality and cleanliness of your linens at every delivery;

Saves you time and money on linen maintenance;

Ensures the availability of your linens through demand fluctuations;

Improves the efficiency of your inventory management.
The bottom line is, it is one of the easiest ways hotel managers can save time.
The process of finding the right service provider, however, can be difficult. And that's not from lack of options. A single Google search for hotel linen services in your area can yield thousands of options. The problem is sifting through the haystack and finding "the one". There are so many things to consider, numbers to call, people to talk to. You'll have to look into a laundry list of qualifications:
Reliability and Track Record

Experience

Integrity

Product and Service Quality

Accreditations
There is just not enough time in your day to squeeze in a deep dive into your hotel linen service options. And jumping into your first option is not a possibility, either. So, what can a busy hotel manager do? Go to LinenFinder.com, that's what!
How Linen Finder Can Help
Linen Finder is a free, no-strings-attached tool designed to help hotels and other businesses find the best local linen service provider. Each referral from Linen Finder has been checked and vetted, to guarantee quality and complete reliability.
When you contact Linen Finder, you only need to do it once. No time wasted rifling through endless directories, no dead-end calls, and no need for background checks on potential service providers because we've done all that for you.
We'll save you time, money, and from the hassle of going through dozens of false leads.
And did we mention that our referral tool is absolutely free of cost and with no strings attached?
Start Using Linen Finder Today!
Give us a call at 888-770-2489 or fill out this form to get a referral of up to three hotel linen service companies immediately!
http://www.linenfinder.com/wp-content/uploads/2014/08/logo.png
0
0
Linen & Uniform News
http://www.linenfinder.com/wp-content/uploads/2014/08/logo.png
Linen & Uniform News
2021-09-29 10:48:46
2021-09-29 10:51:15
How Hotel Managers Can Save Time