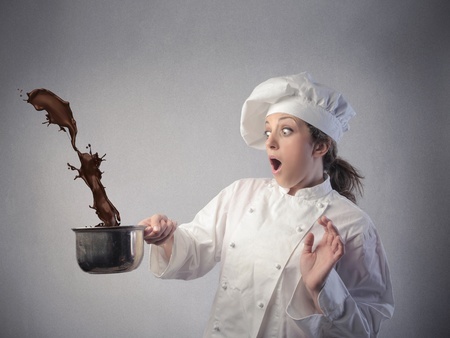 Restaurant owners and managers have so much on their plate – is there enough staff to cover the evening rush?  Is there enough food to cover all the specials?  But what about the linens?  That normally is left last on the list but it is just linen after all…right?
Well when the food critic you were not expecting shows up and you have no clean napkins left, for them or for your other customers – things start to fall into perspective.  Apparently the linens were more important than you thought.  Don't get caught pulling paper napkins out of a dusty storage closet for your customers!
So maybe it is just linen, but that linen says a lot about your business.  Clean linens, floors and facilities speak volumes on what customers think is going on in places where they can't see… such as your kitchen.  If your linens on your tables are dirty they can only imagine what is going on behind closed doors.
Don't leave your employees playing the – let's see what's clean in here game! Work with a quality linen service professional in your area.  We have pre-screened and filtered through many different providers all over the US as well as Canada and have chosen to work with the best of the best in the industry.
Ready to get started?  Click here
http://www.linenfinder.com/wp-content/uploads/2014/08/logo.png
0
0
Linen & Uniform News
http://www.linenfinder.com/wp-content/uploads/2014/08/logo.png
Linen & Uniform News
2016-01-08 16:21:55
2017-02-08 17:21:16
It's Just Linen - Until You Run Out!