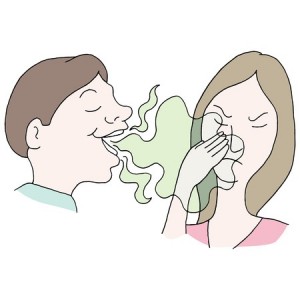 There is just no excuse for bad breath any time of the year, especially not today that its World Fresh Breath Day!
Hotels around the world, the very fancy and the very expensive ones especially, have been known to keep the tradition of leaving mints on their guests' pillows after turndown service. But while this tradition has been going on for eternity, no one really and certainly knows why exactly they do this. Humorously, some claim that room attendants do this to make sure that the guests don't smell like awful morning breath the next morning when they make their early requests.  Then again, others say they do this to up the ante of the hospitality experience, to make the guests feel indulged.
But there are absolutely more ways to indulge your guests than just the age-old albeit tried-and-tested chocolate-mints-on-the-pillow trick – especially if you're looking to promote fresh breath. Here are some of them:
Candies at the reception area. There's always a classy, rustic feel about a big crystal jar of crystal mints, sitting invitingly at the receptionist's. Fill it with indulgent flavored crystal candies and you're sure to give your guests a very sweet welcome.
Mint-infused tea for welcome drinks. This is especially helpful on those winter holiday rush. This tea will definitely warm their stomachs, and warm their hearts. You can also go for regular black or green tea in the absence of mint. A little hint of fresh citrus on your regular tea will also work for even more freshness!
Apples in the bedroom. Instead of going all out on chocolate mints on the pillows, go for a way healthier option for promoting fresh breath with a basket of apples! According to a recent study, apples – along with celery and carrots as well as other crunchy vegetables – have the power to scrape off the odor-causing bacteria and plaque of the teeth. Well what do they always say, an apple a day keeps the doctor and the bad breath away!
Offer complimentary bottles of mouthwash. Step up your small town BnB to the level of 5-star hotels by adding a bottle of mouthwash to your toiletry stash.
And to keep your rooms smelling and looking fresh at all times, always be on top of your linens! To find the best linen service company with ease and utmost convenience, there's always LinenService.com. Call 888-770-2489 for a free quote today!
http://www.linenfinder.com/wp-content/uploads/2014/08/logo.png
0
0
Linen & Uniform News
http://www.linenfinder.com/wp-content/uploads/2014/08/logo.png
Linen & Uniform News
2014-07-15 07:27:04
2019-01-16 12:36:15
Celebrate Fresh Breath Day at Your Hotel with More than Just Mints on the Pillows!